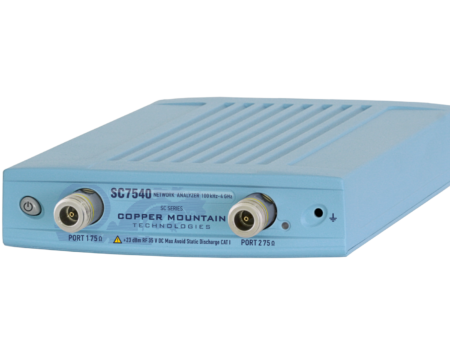 Images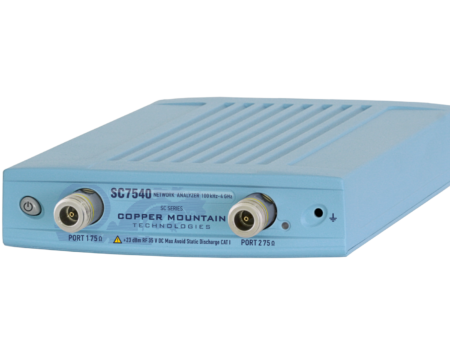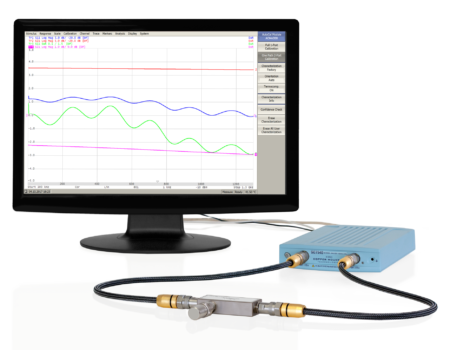 SC7540 2-Port 75 Ohm 4.0 GHz Analyzer
The SC7540 is a 2-port 4.0 GHz Vector Network Analyzer featuring excellent dynamic range, fast measurement speed, and high output power, in a compact package, with the maximum standard software feature set.
VNAs and ACMs are delivered with factory calibration certificates containing no data. The add-on option for ISO17025/Z540-1 Accredited, Traceable Calibration Certificate and Uncertainties is available and needs to be specified at the time of order.
SC7540 VNA includes an RF measurement module and S2 Windows or Linux operating system on a PC, laptop, tablet, or x86 board computer connecting to the measurement hardware via USB interface. S2 software can be installed on multiple computers, making it easy to share the use of the analyzer measurement module.
Datasheets
Applications of the SC7540 include RF component design and testing, on-wafer probing, field testing, insertion loss measurement, distance to fault measurements, antenna matching, quality control, material measurements, and many others. The SC7540 is used particularly in the broadcasting industry where the standard line impedance is often 75 Ohms.
View our Applications page to see how CMT VNAs are already extending the reach of engineers in many industries and applications.
If you want to consult with our engineers about your specific application, please Ask an Engineer.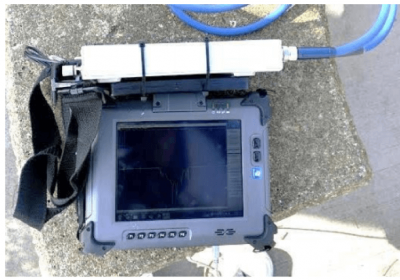 Using Compact USB VNAs with an Off-the-shelf Battery
Two-way Radio Shop Enhances Measurement Capabilities