About Us
Copper Mountain Technologies develops innovative RF test and measurement solutions for engineers worldwide. Our development and production teams create solutions that enable RF and Microwave engineers to extend their reach through access to lab-grade instruments at affordable prices.  Our world-class metrology and engineering resources work as an extension of your team. Copper Mountain Technologies is based in Indianapolis, IN, with sales offices in Singapore, London, and Miami.
Copper Mountain Technologies provides vector network analyzers for thousands of clients in close to 100 countries around the world. Our VNAs include an RF measurement module and a software application that runs on an external PC laptop or tablet, and connects to the measurement hardware via USB interface. Users can take advantage of the latest operating systems, processing power, larger displays, and reliable performance of an external PC while realizing a lower total cost of ownership and simplified maintenance. The result is a faster, more effective test process that fits into the modern workspace.
Copper Mountain Technologies is ISO 9001-2015 certified. The Indianapolis calibration lab is accredited in accordance with the recognized international standard ISO/IEC 17025 (2005). Repair services are also offered at various Authorized Service Centers throughout the world.
Copper Mountain Technologies has been recognized by industry analyst
Frost & Sullivan
as an industry leader with the 2020 Global Customer Value Leadership Award, 2017 Global USB VNA Product Leadership Award, and the 2015 Global Leadership in Innovation Award.
Leadership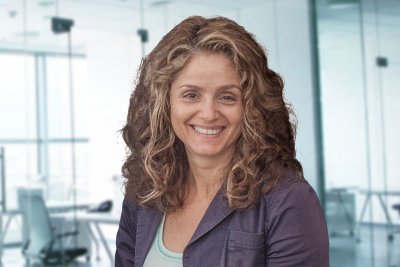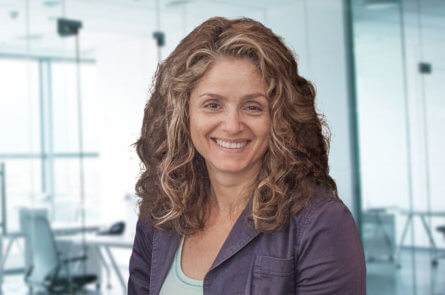 Irena Goloschokin
CEO
Irena joined the company in 2017 as a seasoned technology industry executive. Prior to coming to CMT, Irena worked more than 15 years in the tech industry, most recently serving as Chief Strategy Officer at T2 Systems, a leader in IoT solutions for the parking industry. Irena has experience managing software and hardware product development, marketing, managed services, product management and M&A. Irena holds an MBA from Indiana University.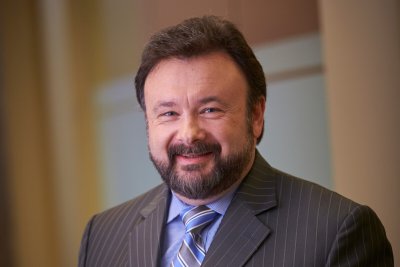 Alex Goloschokin
Founder and Chief Revenue and Product Officer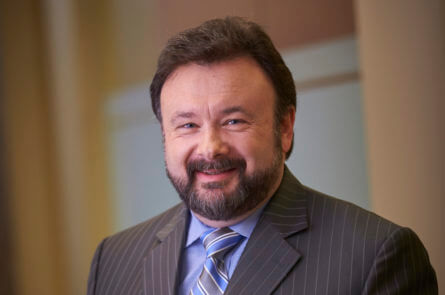 Alex Goloschokin
Founder and Chief Revenue and Product Officer
Alex co-founded Copper Mountain Technologies in 2011 with the goal of delivering to engineers precise, affordable network analyzers. Leading CMT from inception through rapid growth, Alex kept that goal central to the business. While working to achieve this goal, the company changed the VNA industry by creating a new category of metrology-grade USB VNAs. Under his leadership, Copper Mountain Technologies was recognized by industry analyst Frost & Sullivan in 2015 and 2017. Alex continues to champion his signature customer-focused approach and solution thought leadership. Alex holds an MS in Electrical Engineering and is a licensed Professional Engineer.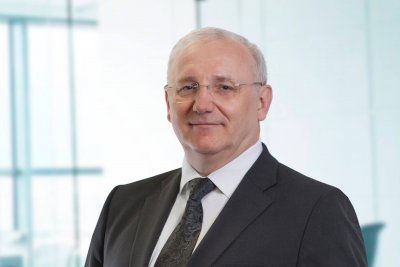 Sergey Zaostrovnykh
Chief Technology Officer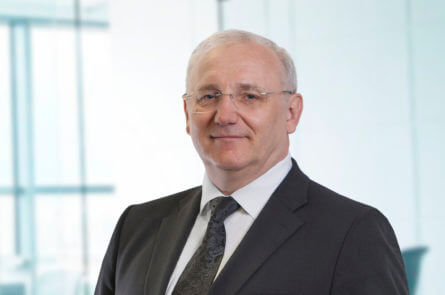 Sergey Zaostrovnykh
Chief Technology Officer
Sergey co-founded Copper Mountain Technologies in 2011. As an RF engineer with 30 years of experience he knew first-hand the importance of having access to precise, affordable network analyzers. From launching the company with three VNAs to over 30 products in CMT's lineup today, Sergey has focused on helping other engineers solve problems. His technical leadership is built on innovation and creativity in product design and manufacturing. He constantly strives to find new ways to make precise test and measurement solutions accessible to all engineers who need them. Sergey holds a MS in Electrical Engineering with major in RF, and authored multiple patents.