Demo Software
One of the easiest ways to get to know Copper Mountain Technologies' VNAs is to explore the instruments directly. All our VNA applications contain built-in emulator modes for each supported instrument, which can be enabled during the initial s/w installation (see below) or turned on and off in the System -> Misc Setup menu
Software
Our VNA software can be installed on as many computers as needed, allowing multiple users to share the same measurement module, while storing measurement data on each individual PC. The R, TR, S2, and S4 VNA software can run on both Windows and Linux operating systems. The PXIe_S2 software can run on Windows operating systems only. CMT analyzers include one of the five software applications:
Programming
We maintain examples for all the most popular automation programming languages, including MATLAB, Python, C++, and Visual Basic (Excel).
Plug-ins
All Copper Mountain Technologies VNAs include support for executable software add-on modules called plug-ins.
Enabling Software Demo Mode
During installation, just tick the box for "Enable Demo Mode":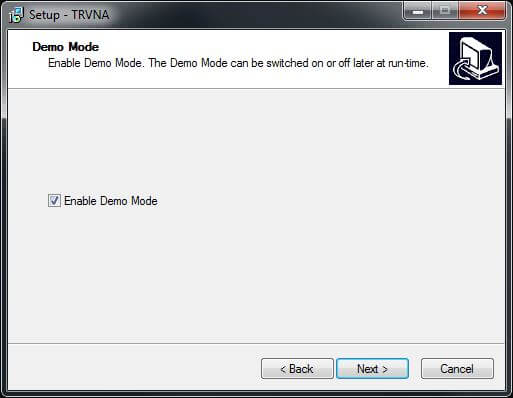 You can also select which of the supported instruments should be emulated: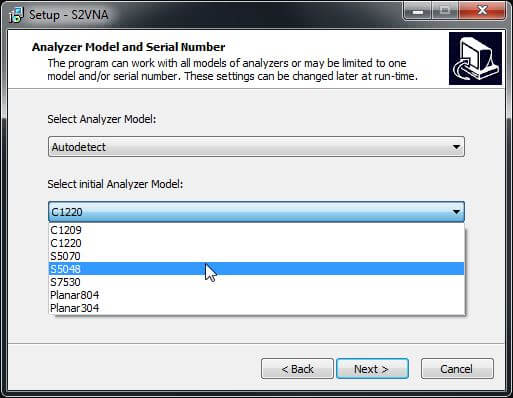 The demo mode setting and instrument selection can always be changed after installation. Visit the "System > Misc Setup" menu and choose a preferred VNA model or to disable Demo mode. Upon re-launch, the settings will be in effect.
Demo mode is a great way to explore the VNA's software capability and organization, but for assessing VNA measurement performance, we recognize there's no substitute for a hands-on evaluation. We encourage you to request a Demo instrument evaluation! Please reach out to us today.
And should you have any questions about Demo mode, or if we can help further in any way, please let us know!