Copper Mountain Technologies Awarded Manufacturing Readiness Grant by Indiana Economic Development Corporation
MEDIA CONTACT:
Copper Mountain Technologies
Rebecca Wilson
Director of Marketing
+1.317.222.5400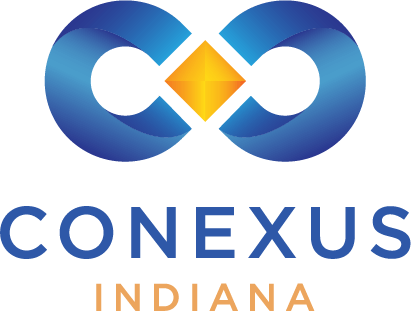 FOR IMMEDIATE RELEASE
INDIANAPOLIS, IN October 23, 2023 —Copper Mountain Technologies has recently been awarded a Manufacturing Readiness Grant, which was created to stimulate private sector investments and modernize Indiana's manufacturing industry.
The Manufacturing Readiness Grants, provided by the Indiana Economic Development Corporation (IEDC) and administered by Conexus Indiana, are available to Indiana manufacturers committed to enhancing their operations and accelerating Indiana's manufacturing and logistics industry, furthering the pursuit to make Indiana a center of technological innovation.
Copper Mountain Technologies (CMT) develops innovative RF test and measurement solutions for engineers all over the world. The company was created in 2011 and is based in Indianapolis, IN. CMT's affordable lab-grade Vector Network Analyzers and partnership approach enable RF and Microwave engineers to realize their potential through complete measurement solutions designed to suit their unique application.
Copper Mountain Technologies intends to utilize this grant to bolster production at the Indianapolis headquarter office, empowering engineers and technicians to more quickly and efficiently meet customers' needs for vector network analyzers and custom S-parameter measurement modules.
"We are thankful to the IEDC and Conexus for aiding us in our efforts to continue our growth within the manufacturing industry here in Indiana," said Irena Goloschokin, CEO of Copper Mountain Technologies.
CMT has joined the Conexus Indiana Advanced Industries Council to support local manufacturing and growth of tech in the state. "We hope that our new partnership with IEDC and with Conexus will help contribute to the growth of RF and microwave industry in Indiana," Goloschokin added.
About Copper Mountain Technologies
Copper Mountain Technologies develops innovative RF test and measurement solutions for engineers all over the world. It is based in Indianapolis with sales offices in Singapore and Miami. The company pioneered metrology-grade USB VNAs in 2011 and continues to push for innovation and change in the industry, to ensure engineers have access to the best technology. CMT achieved ISO 9001:2015 certification in 2019. The calibration lab in the USA and in Cyprus is accredited in accordance with the recognized international standard ISO/IEC 17025 (2017) and meets all requirements of ANSI/NCSL Z540-1994-1. All CMT VNAs include application and automation support, and years of our engineering expertise at your disposal.
Copper Mountain Technologies provides a broad range of USB vector network analyzers, calibration kits, and accessories for 50 Ohm and 75 Ohm impedance. The VNAs use software for a WindowsÒ or LinuxÒ operating system on an external computer, PC, or tablet. CMT VNAs are used for RF and Microwave applications from 9 kHz to 330 GHz by engineers in industries like defense, automotive, materials measurement, medical, broadcasting, and telecommunications. CMT customers range from government and defense agencies and contractors, like NASA, United States Armed Forces, Canadian DoD and law enforcement, to universities, mid-size manufacturers, like Reactel and PCTEL, and small companies with just a few employees.
###