USB VNAs in Higher Education
Outfit a Full Lab for the Same Cost as One Traditional Instrument
Universities with RF engineering labs have limited budgets, yet future RF engineers need to learn and practice valuable S-parameter measurement skills on modern equipment that fits today's workplace. The unparraleled combination of price and performance from CMT's VNAs have changed the way Universities teach RF. Some of our university customers tell us they were able to outfit a full lab with new Compact Series network analyzers for the same money as one used traditional instrument.  With USB VNAs, measurement setup and results post-processing can be accomplished outside the lab on students' own PCs, and results can be easily exported into various formats for creating reports and writing papers. Teaching RF & Microwave can even been done remotely with CMT VNAs. The VNA software may be downloaded on multiple students' laptops and then connected to the measurement module when they need to make measurements.  All their test results are then easily saved on their own PCs. There is no charge for the software, which can be downloaded from our website.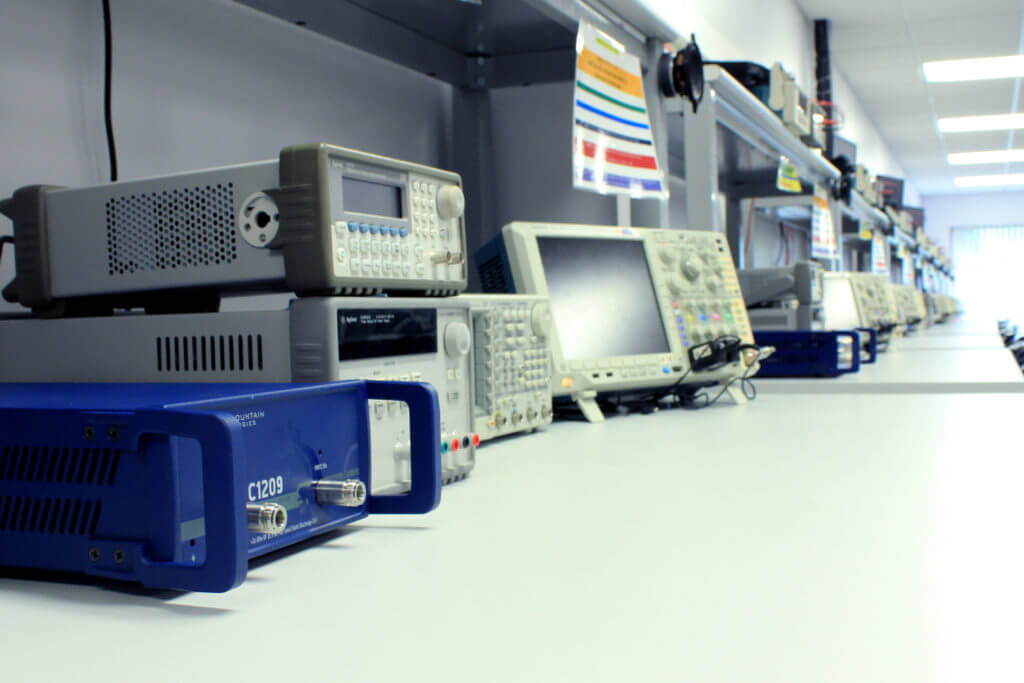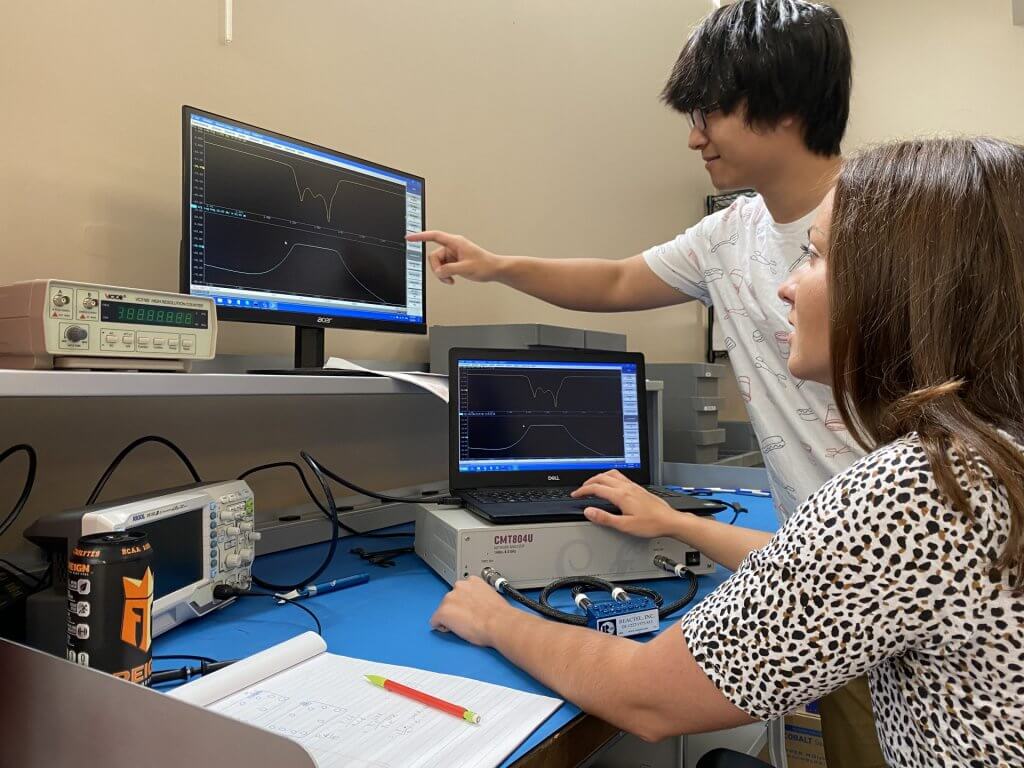 Bring Hands-On Experience to RF Students
Copper Mountain Technologies' University Kit is a complete solution designed to assist educational institutions as they teach RF skills to engineering students. The kit has three options of vector network analyzer models and includes the calibration module, a few devices under test (DUTs), and accessories necessary for an array of common VNA measurements. The kit also includes sample laboratory curriculum for teaching using the tools in the kit. 
CMT's University Kit is an affordable way to outfit your lab with RF measurement equipment, providing a practical introduction to vector network analysis. It combines RF theory with a robust hands-on VNA experience. The solution includes materials to promote class interest and CMT's applications engineers can assist with creating labs designed to walk students through common VNA measurements.

Remote RF & Microwave Teaching
A Copper Mountain Technologies USB VNA separates the measurement module (VNA) from the processing module (software on a computer), bringing the measurement results to any external PC using the VNA software. Because of this you can emulate measurements through CMT's free software without a physical VNA. If you are trying to teach RF & microwave remotely to students without direct access to a VNA, there are several ways they can learn just by using the VNA software interface. Students can download the CMT VNA software at any time for free on their PC or Linux computer. 
To support the education of future engineers, CMT offers educational discount of 10% on USB VNAs for Higher Education.
University Kit Solution
CMT's 1-Port Vector Network Analyzers have been recognized as a reliable VNA for evaluation of antennas designed and built by students and engineers. The R60 was recently accepted for Antenna Design Examination conducted by the Industrial Development Bureau, Ministry of Economic Affairs, in Taiwan.
View University Kit
Teaching E&M with a Network Analyzer
In collaboration with The College of New Jersey, we have produced a webinar about teaching E&M with a network analyzer. Watch the webinar by clicking the button below. 
VIEW WEBINAR
Copper Mountain Technologies' 808/1 Vector Network Analyzer field-tested at the Hamburg University of Applied Sciences
Prof. Dr. Ing. Ralf Wendel from Hamburg University has been a professor of High Frequency and Microwave Technology, Communication Technology, and EMC since 2009. He has written about his use of the 808/1 for teaching his students on those subjects. Learn more in the attached paper.
READ REPORT
If you're interested in learning more about how our USB VNAs can be used to outfit an entire engineering lab for the cost of one traditional VNA, ask one of our expert engineers!
Sales Representatives Near You