Vector Network Analyzers for Cable & Broadcast
Vector network analyzers are a valuable tool for broadcast engineers. VNAs enable users to perform an array of measurements including cable loss, return loss, VSWR, distance to fault, and time domain. CMT's USB VNAs help broadcasters extend their reach and easily perform maintenance in the field or in the shop. 
Below you can view a webinar on the capabilities of USB VNAs, common VNA measurements for broadcasters, and watch a demonstration of distance to fault measurements.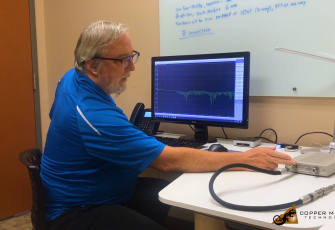 Distance to Fault Measurements with a Vector Network Analyzer

For customers in the US looking for solutions for Broadcast Test & Measurement, Sourcerer is an authorized distributor of CMT products. Use the button below to inquire with them.