Advanced Microwave Sensing for Packaged Foods
Compass Technology Group (CTG) & Copper Mountain Technologies (CMT) have developed advanced microwave sensor systems for non-contact measurements to monitor real-time / in-line quality of packaged food.
Solution Overview
CTG and CMT's microwave sensing solutions leverage mature measurement hardware originally developed for aerospace and communications markets. This integration enables monitoring of quantity, water content, etc. of packaged food non-destructively which can be measure through packaging. The solution features a unique combination of technologies:
Ruggedized, wide-bandwidth sensors combined with low-cost, miniaturized microwave analyzers provide laboratory-quality data in a compact package easily integrated into a production line.
Advanced analysis software converts measurement data into key information about the state of the material being measured.
From recent experimental studies at CTG & CMT: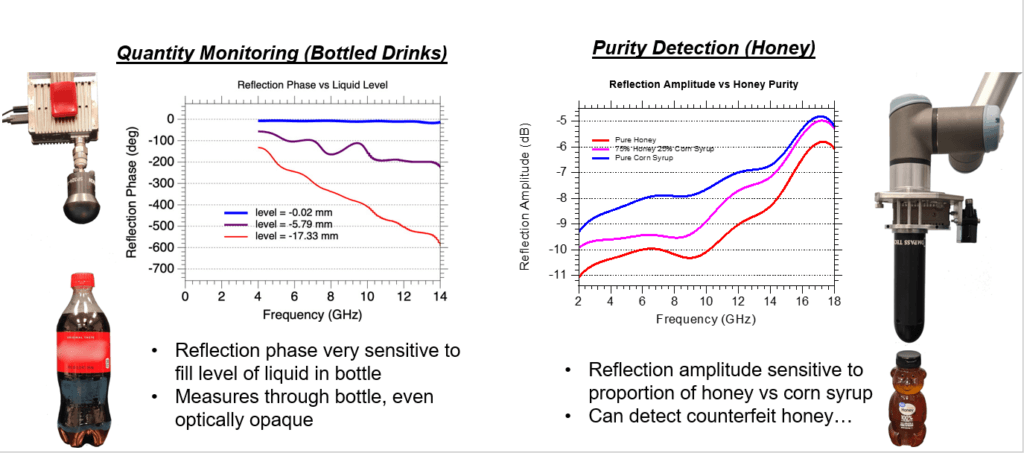 Compass Technology Group areas of expertise:
Microwave sensors (modeling & experimental development)
Microwave material characterization and analyses
Measurement systems installation (including robotic automation)
Advanced software for quality assurance
Customers/partners can provide their requirements then CMT & CTG will adapt a custom microwave sensing solution to deploy in their manufacturing lines. We are open to relationships ranging from simple sales, to licensing, to co-development of diagnostic systems.
Copper Mountain Technologies' VNAs incorporated into Compass Technology Group's Advanced Microwave Sensing for Packaged Foods: