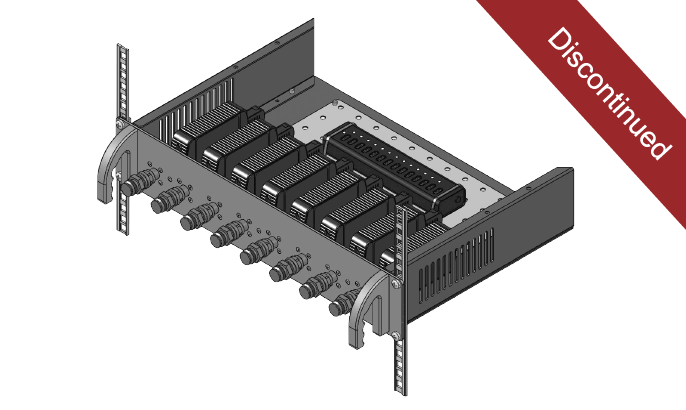 Product
Specifications
Applications
Software/Documentation
Product
Copper Mountain Technologies is announcing an End-of-Sale (EOS) for the RNVNA Multiport Solution. This product is no longer available for purchase as of November 30, 2021. We will provide service and repair for this instrument for a minimum of 3 years from the purchase date and based on parts availability afterward. The recommended replacement for RNVNA are the Multiport VNAs SN5090-*.
Copper Mountain Technologies RNVNA solution is a customizable multiport network analysis solution for antennas and other 5G applications. RNVNA builds on the capabilities of CMT 1-Port USB vector network analyzers.
RNVNA links up to 16 analyzers together into a multiport network analysis system, allowing users to measure vector reflection and scalar transmission parameters. RNVNA is compatible with all Copper Mountain Technologies' 1-Port USB VNAs with frequency ranges up to 6 GHz (R60), 14 GHz (R140), and 18 GHz (R180).
The RNVNA solution incorporates shelving for mounting the VNAs. Each shelf is designed to fit a 19-inch rack mounting system and can house up to eight VNAs. Frequency and trigger synchronizing devices are offered as options to increase measurement speed. Note: FD and TD do not support the R140 1-port VNAs.
Specifications
Applications
Software/Documentation