Sales Professionals from Keysight, Viavi and others Join Copper Mountain Technologies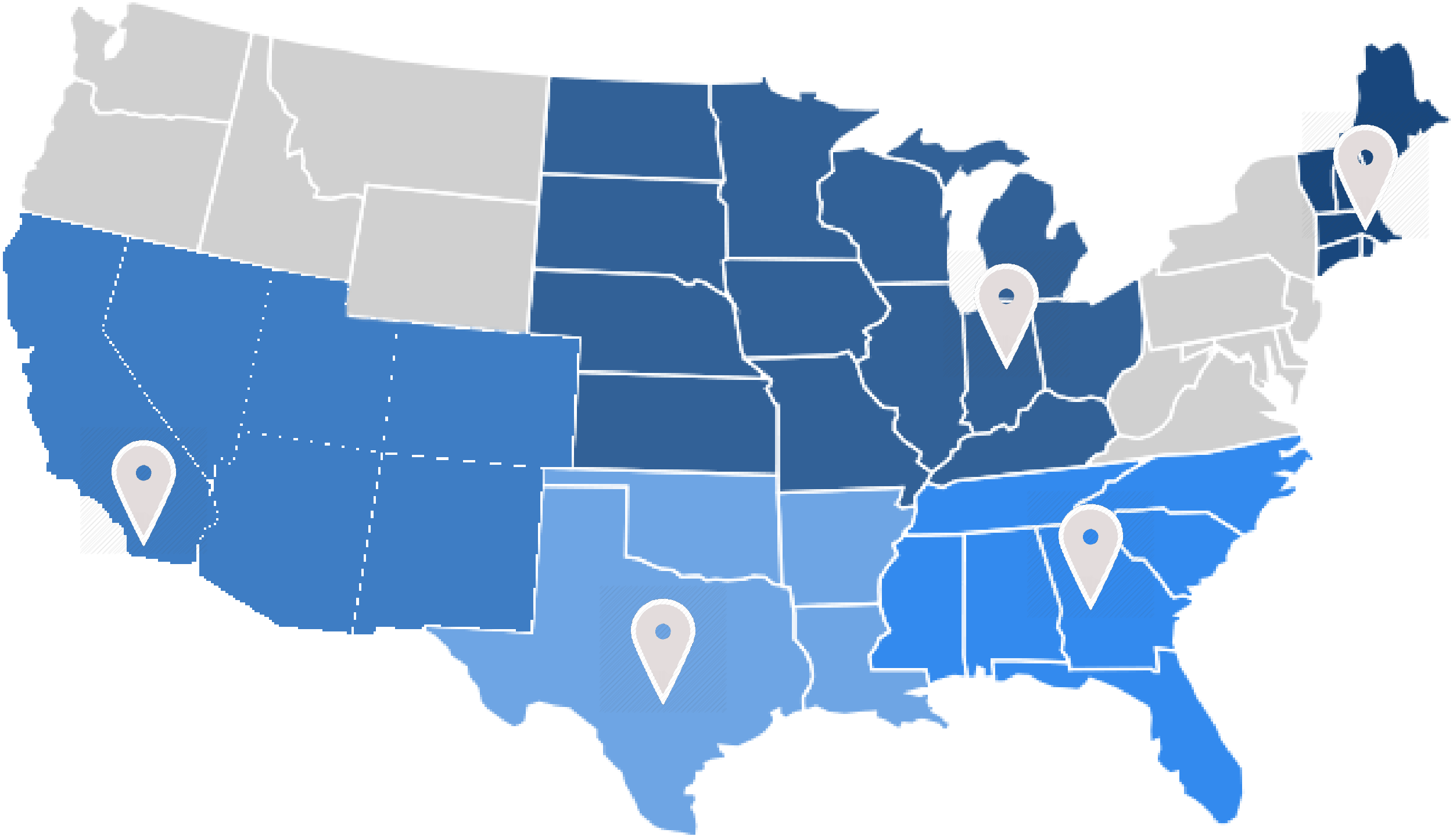 INDIANAPOLIS, IN, November 7, 2019 — Copper Mountain Technologies is proud to welcome RF and telecom industry veterans to its US sales team. To support its rapidly expanding customer base in the United States, CMT welcomes new territory managers in the Southeast, Central, Southwest and Midwest regions. With background and experience in various aspects of RF, telecom, test and measurement, these sales engineers are great local resources for our customers and partners. "With team members based in Atlanta, Austin, San Diego, Indianapolis and Boston, we are always close to our customers and able to be on-site for consultation, project discussion or technical assistance," said Rick Hollowell, CMT Director of Sales, US and Canada. The company continues to grow its team as it brings to customers innovative USB and PXIe network analyzers and integrated test and measurement solutions for design, production and field applications.
Find the Copper Mountain Technologies territory manager near you: https://coppermountaintech.com/find-a-representative/
About Copper Mountain Technologies
Copper Mountain Technologies develops innovative USB and PXI VNA solutions for engineers all over the world. The company is based in Indianapolis with sales offices in Singapore and Miami. The company pioneered metrology-grade USB VNAs in 2011 and continues to grow its portfolio of solutions for 50 Ohm and 75 Ohm impedance. The VNAs can operate in a Windows® or Linux® environment and are used for RF and microwave applications in defense, automotive, materials measurement, medical, broadcasting, and telecommunications.
###