Antenna Design and Measurement Software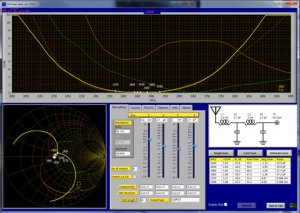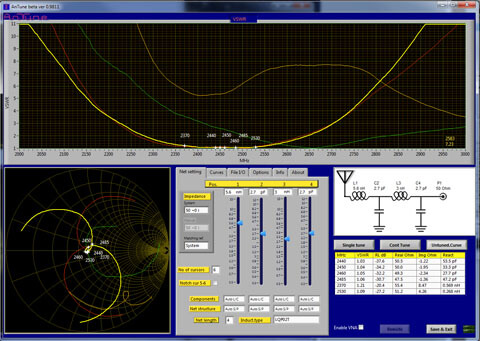 AnTune software assists in designing antennas and RF impedance networks. Their software runs on PC/Windows and can communicate with a Vector Network Analyzer over GPIB/USB/LAN for automatic design optimizing. AnTune measurement software delivers live optimized network matching results based on data live feed from a VNA or by importing S-parameters from a file. The main focus of the software is to improve embedded antennas and SMD RF filter performance.
AnTune software supports VNAs from Copper Mountain Technologies. The combo of CMT VNAs and the AnTune software is an effective solution for all kinds of RF impedance-related design work as it gives a high data rate.
Copper Mountain Technologies' VNAs compatible with AnTune's Antenna Design software: