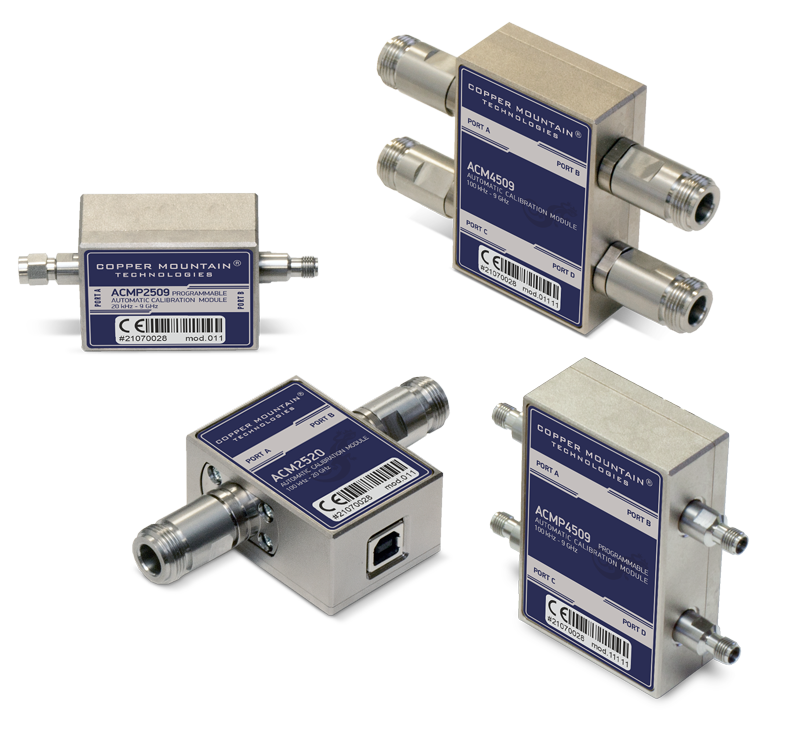 This help system provides information on design, specifications, functional overview, and detailed operation procedures of the Copper Mountain Technologies Automatic Calibration Modules (hereinafter referred to as Modules). Use the navigation tools on the left of the window to access the sections.
This manual covers the following models of Modules:
| | | |
| --- | --- | --- |
| 50 Ohm two-port Module | 50 Ohm four-port Modules | 75 Ohm two-port Modules |
| | | |
Read the following documents before using the Module:
•This Operating Manual.
•The Operating and Programming Manuals on the VNA being used with the Module.
If you have any questions or comments, please contact us.
Maintenance and operation of the Module should be performed by qualified engineers with basic experience in the operation of microwave circuits.
The manufacturer reserves the right to introduce any changes into the Module design and documentation which do not affect its rated metrological characteristics without customers' notification.
The manufacturer is not responsible for any consequences of Module misuse or failure to comply with safety rules and other recommended safety precautions.
Glossary — The abbreviations which are used in this document.
Web Sites