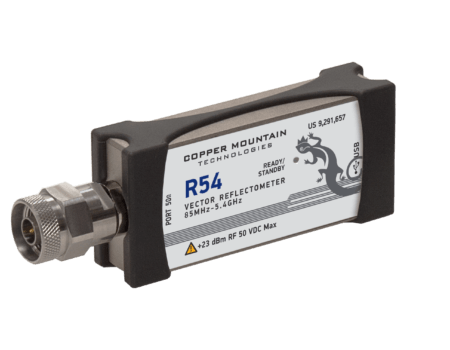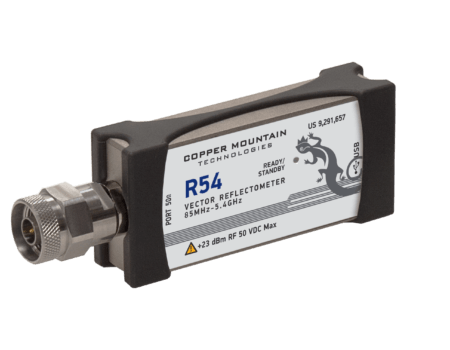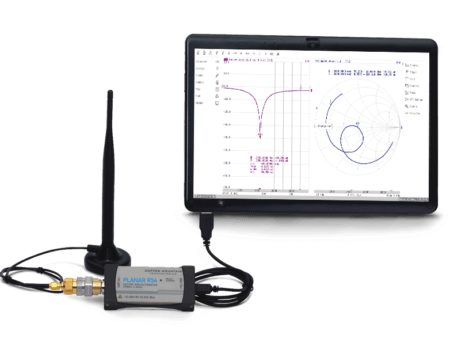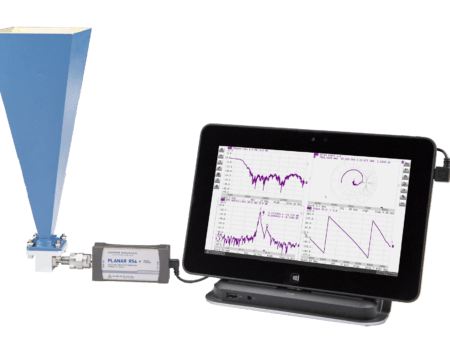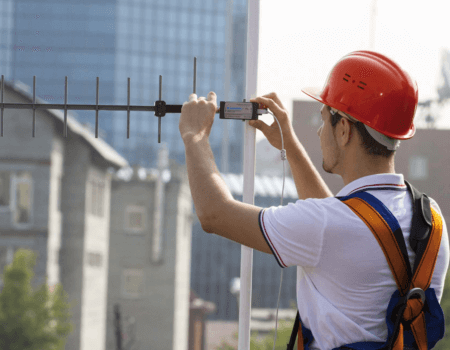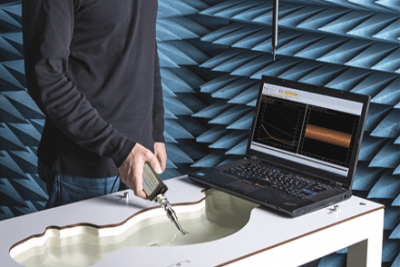 R54 1-Port 5.4 GHz Analyzer
Copper Mountain Technologies is announcing an End-of-Sale (EOS) date for the R54 1-Port VNA. This product will no longer be available for purchase as of December 31, 2019. We will provide service and repair for this instrument for a minimum of 3 years from the EOS date and based on parts availability afterwards.
R54 Vector Network Analyzer (cable and antenna analyzer) delivers lab grade performance in a handheld device. This patented (US Patent 9,291,657) analyzer can be connected directly to the antenna or other DUT without the need for a test cable, eliminating measurement uncertainties inherent to cables. Resulting in highly dependable performance and calibration stability. The 1-port VNA comes with all the features engineers have come to expect included standard in our software.
The R54 VNA includes an RF measurement module and R software application which runs on Windows or Linux operating system on a PC, laptop, tablet, or x86 board computer connecting to the measurement hardware via USB interface. R software can be installed on multiple computers that share the use of the analyzer measurement module. The R54 network analyzer can be used in the field, in the laboratory, and in production testing. The VNA can be integrated into production test system via Manufacturing Test plug-in.
VNAs and ACMs are delivered with factory calibration certificates containing no data. The add-on option for ISO17025/Z540-1 Accredited, Traceable Calibration Certificate and Uncertainties is available and needs to be specified at time of order.
- Frequency range: 85 MHz to 5.4 GHz
- Measured parameters: S11 as Log magnitude, DTF, Smith, and more
- Sweep types: Linear frequency, log frequency, segment
- Effective Directivity: 45 dB below 4.8 GHz; 40 dB from 4.8 GHz to 5.4 GHz
- Measurement speed: 200 µs
- Impedance: 50 Ohm
Due to its measurement accuracy, ultra-compact size and elimination of a test cable, the R54 cable and antenna analyzer (reflectometer) can be used for antennas and antenna feeders in the field, as well as laboratory and production testing in a wide variety of industries including design and production of various IoT hardware components, materials testing, medical devices, aerospace applications, etc.
View our Applications page to see how CMT VNAs are already extending the reach of engineers in many industries and applications.
If you want to consult with our engineers about your specific application, please Ask an Engineer.
The 1-Port VNA comes with all the features engineers have come to expect included standard in our software: linear/logarithmic and segmented sweeps with multiple trace formats, time domain and gating conversion, fixture simulation (embedding/de-embedding), 4 independent channels with multiple traces each, markers with marker search tools and marker math, various conversion algorithms, and limit tests for pass/fail criteria, etc. Test Automation programming in LabView, Python, MATLAB, .NET, etc.
Datasheets
1-Port VNA Data Sheet  |  Extended Specification Sheet
Manuals
R Programming Manual (COM)  |  R Programming Manual (SCPI)  |  R Operating Manual
Software
R VNA Windows Software  |  R Windows Software Release Notes  |  R VNA Linux Software
Testing Automation
Programming Examples  |  Programming Guides  |  R LABView Drivers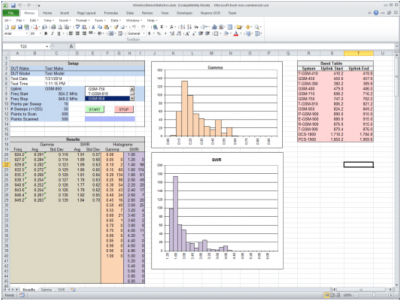 Antenna Statistics of Handheld Wireless Devices with a 1-Port R54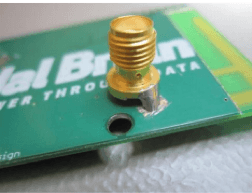 Wi-Fi, Bluetooth & PCB Tuning and Antenna Testing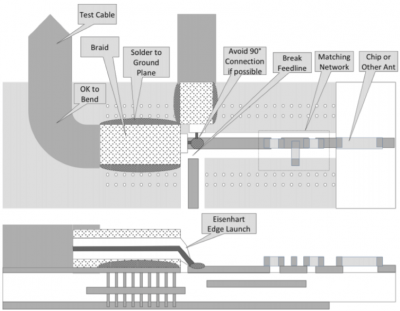 Testing & Matching PCB Antennas