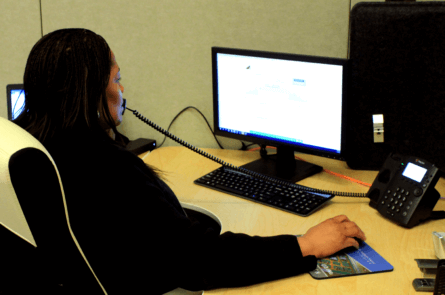 TECHNICAL SALES TERRITORY MANAGER
Department: Sales
Reports to: US Sales Manager
Location: Indianapolis
Copper Mountain Technologies' Technical Sales Territory Manager will be a part of our growing global sales team. Our USB VNAs are next generation analyzers designed to meet the needs of 21st Century engineers. Our VNAs include an RF measurement module and a processing module, a software application which runs on a Windows PC, laptop or tablet, connecting to the measurement hardware via USB interface. CMT was awarded innovation and product leadership awards by Frost & Sullivan in 2015 and 2017.

The successful candidate will have the technical background, sales experience, and personal drive to solve customers' technical and business problems, and as a result, grow sales in their assigned territory. Take this opportunity to join a great company. This position can be located in one of the Southwestern states and close to a major airport.

Essential Position Functions:
Maximizes sales growth and manages sales activities in a geographical territory
Consistently achieves or outperforms sales quota
Conducts technical presentations, product demonstrations, and provides applications consulting to prospects and customers
Explores new markets and industries to provide growth avenues for the company
Manages sales pipeline and opportunities in the CRM system
Works with marketing and inside sales to maximize conversion of marketing qualified leads to sales qualified leads to closed sales
Consistently provides exemplary customer service during pre-sales and post-sales activities
Represents Copper Mountain Technologies at industry trade shows and conferences
Note:  The statements contained herein describe the essential functions of this position but should not be considered an all-inclusive listing of work requirements. Individuals may perform other duties as assigned including work in other areas to cover absences or relief to equalize peak work periods or otherwise balance the workload.

Qualifications:
Three to five years of experience in sales or business development of technical solutions or products
Degree in Electrical Engineering or Electric Engineering Technology preferred
Ability to understand highly technical products and communicate with technical prospects
Experience meeting and exceeding sales goals as part of a growing technology company
Strong communication skills and ability to articulate complex solutions and strategies to customers
Ability to travel a minimum of 50% of time within territory
Ability to work in a fast-paced environment, flexibility and adaptability
View full job description here.
APPLY HERE