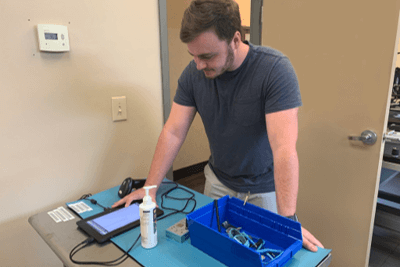 JUNIOR APPLICATIONS ENGINEER
Department: Applications Engineering
Reports to: Applications Engineering Lead
Location: Indianapolis
The Junior Application Engineer will help Copper Mountain Technologies' (CMT) customers all over the world use our Vector Network Analyzers to accomplish their projects and tasks successfully. The engineer will answer prospect and customer questions via email, phone or on-site. The Engineer will understand customer solution requirements and work to provide a solution using current product feature set or interact with the development team to add features/functionality. The engineer will assist other engineers with customer projects and work with sales to support prospective customers during instrument trials. The engineer will actively develop knowledge of CMT VNAs and their applications in various industries.
Our USB VNAs are next generation analyzers designed to meet the needs of 21st Century engineers. Our VNAs include an RF measurement module and a processing module, a software application which runs on a PC, laptop or tablet, connecting to the measurement hardware via USB interface. CMT was awarded innovation and product leadership awards by Frost & Sullivan in 2015, 2017 and 2020.
Take this opportunity to join a great company. This position is located in Indianapolis, Indiana.
View full job description here.
APPLY HERE