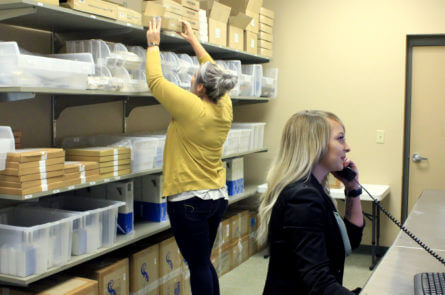 Customer Service Specialist
Department: Customer Service
Reports to: TBD
Location: Indianapolis, IN USA
The Customer Service Associate is one of the most important jobs at Copper Mountain Technologies. Our customers are engineers all over the world who use our instruments to design, manufacture and support communications equipment and systems. Each customer order for a new set of instruments and accessories, or instruments for trial or rent, as well as repair and/or calibration is different, and it is up to the Customer Service Associate to take care of the customer's needs and assist the customer with each specific order.
It is critically important to proactively communicate with customers regarding order fulfillment, repair timelines, order status, tracking information, commercial invoices, etc. Accurately assembling all the necessary products and carefully packaging and shipping them while reflecting everything in the ERP system are also very important for success in this role.
The Customer Service Associate works closely with service, sales, and finance. Great communication skills, the ability to work independently, the ability to prioritize tasks and strong attention to detail are a must!
View full job description here.
APPLY HERE